THE PARISH CHURCH OF THE MOST HOLY TRINITY
Take delight in the Lord, and he will give you the desires of your heart.
Psalms 37:4
The Sunday morning worship services at Holy Trinity feature a unique blend of traditional Anglican and charismatic elements, including praise and worship, testimonies of changed lives, evangelistic preaching, hands-on prayer ministry, and counseling, all of which are woven into the liturgy as prescribed by the Anglican Church in the Province of the West Indies' Book of Common Prayer.
Our vision is to build a strong duplicate of the New Testament Church that functions in every area according to the Divine pattern set out in Scripture.
Our Mission is to ensure spiritual growth under the authority of Spirit-directed Bible teaching, Worship, Fellowship, and Prayer.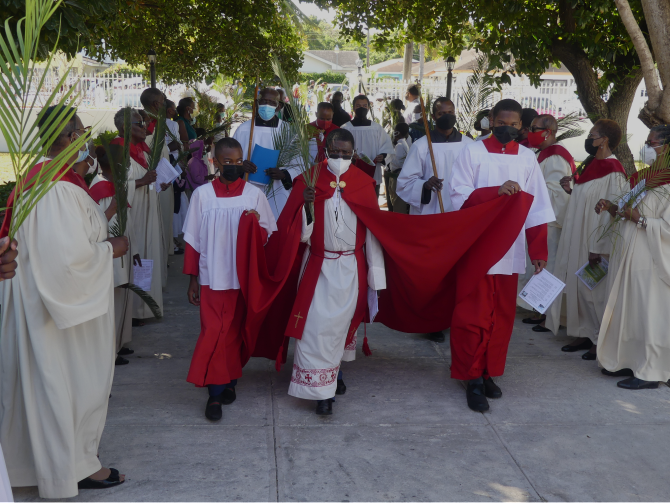 It's impossible to understand the humble beginnings of the church while looking at the towering structure of Holy Trinity and witnessing its lively ministry. The Parish Church of the Most Holy Trinity, on the other hand, may be traced back to the early 1970s, when Mr. Mackey Williams of Stapledon Gardens addressed Bishop Michael Eldon and requested the establishment of an Anglican church in the neighborhood.
Risen: The Resurrection

Scriptures To Read: Romans 4, Acts 13, and Hebrews 7
In this sermon we learn about the resurrection and how Jesus is the perfect Savior.
Date: April 24, 2022
By: Father Bowe
We would be overjoyed if you could join us in the upcoming magnificent celebrations.
Become Apart Of The Family
We'd love to welcome you into our family and have you join us in our celebrations on a regular basis.